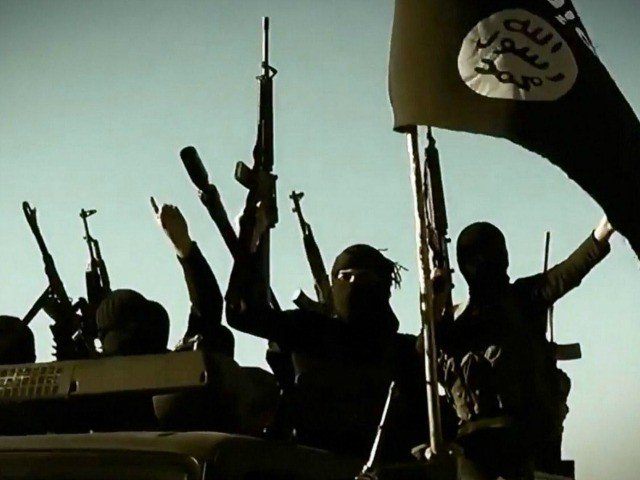 The Islamic State (ISIS/ISIL) executed six people after they condemned the terrorist group for burning Jordanian pilot Mu'ath Kasasbeh alive. Muslims from around the world condemned the burning because "such a form of killing was considered despicable by Islam, no matter the context."
"ISIS executed the Imam of Nabi Yunis mosque, Sheikh Abdullah Fahad and the Imam of Kabir Mosque, Sheikh Ayub Abdul Wahab in Mosul,"
said one source
.
The militants murdered the clerics by firing squad. They also beheaded four civilians in another neighborhood.
Wednesday, February 4, 2015
Los Emiratos Árabes Unidos se pliegan al chantaje terrorista y dejan de participar en la coalición que lidera EE.UU.
La venganza que pide a Jordania el padre del piloto
Muaz Kasasbeh
por el asesinato de su hijo a manos de los yihadistas del Estado Islámico (EI) comenzó al amanecer de hoy con el ahorcamiento de
Sajida al Rishawi
y
Ziad Arbuli
, terroristas iraquíes condenados a muerte por su vinculación con
Al Qaida
. Fue la primera medida en respuesta al vídeo difundido por el EI en el que el joven teniente de 26 años es quemado vivo ante las cámaras, unas imágenes que han agitado las calles jordanas y han movilizado a la
tribu de los Barasheh
a la que pertenece el militar, uno de los pilares de las fuerzas armadas del país. El
Rey Abdalá II
regresó con carácter de urgencia de Estados Unidos, con la promesa de un aumento de la ayuda millonaria que Washington aporta anualmente al reino bajo el brazo, para presidir una reunión con los altos mandos militares y de la seguridad del país con el objetivo de aprobar nuevas medidas de castigo contra el EI. El monarca aseguró que «la sangre del héroe mártir no quedará sin una respuesta severa porque esa organización terrorista no solo lucha contra nosotros, sino también contra el islam y sus nobles valores».
Tuesday, February 3, 2015
Last week in his State of the Union address, President Obama extolled "middle class economics", his name for his economic policies. However this was spin, not reality.
As with many, perhaps most, Americans, when I hear the words "middle class economics," I think not about my own history but of my family's. My great grandfather arrived here with his parents and siblings shortly after the Civil War. There is no record of him having much schooling, but the family clearly coveted education. Records show that his sister, who became a teacher, was soon in college, almost unheard of for a girl in the mid-19
th
century. His father was listed in the census as a laborer, but within the decade the son was partner in a store and later either took over the business or started his own, the records aren't clear. After graduating from college (the family's first male recorded as having done so), his son married a teacher and took over the business.
In his recent State of the Union address, President Obama was upbeat and inspiring, particularly if a listener had no prior knowledge of his many speeches that were quite similar but bore no fruit. It almost appeared that he was living in an alternate universe that bore no resemblance to present-day America and the current global stage.
He boasted that the economy was doing very well and that unemployment had been cut in half since he took office.
Mitt Romney showed once again that he is truly a class act. In his announcement that he will not be running for president in 2016, he stated, "I believe that one of our next generation of Republican leaders, one who may not be as well known as I am today, one who has not yet taken their message across the country, one who is just getting started, may well emerge as being better able to defeat the Democrat nominee."
This was unusual political humility. But let me highlight this specific phrase: "one who has not yet taken their message across the country."
Last November, Republicans grew their strength in Congress to levels unseen since 1946. What united the party and rallied the nation was the GOP's declared resolve to stand up to an imperious president.
Give us powerful new majorities, said John Boehner and Mitch McConnell, and we shall halt these usurpations of Congressional power.
And, so, what is the first order of business now in the Ways and Means Committee of Paul Ryan and Senate Finance Committee of Orrin Hatch?
Today President Obama will unveil his proposed federal budget for 2016. Voters should be warned that virtually all the numbers reported in news coverage of the federal budget will be misleading at best.
That's because the budget reporting will be written primarily in the language of official Washington rather than the language of everyday Americans. In Washington, if government spending goes up less than expected, the politicians have declared it to be a "cut." Normal people don't consider something a spending cut unless spending actually goes down.
President Obama has no intention of heeding the call of American voters to curb his statist agenda. That's not what extreme ideologues do, and that's not what he did after his party's shellacking in the 2010 congressional elections.
In fact, despite what conciliatory bones he may have thrown the Republicans after those elections, he doubled down on his agenda. Having done that, he still won re-election in 2012.
Even if the 2014 elections were a referendum on his policies, as he said they would be and I believe they were, he doesn't have to worry about another election for himself. So as far as he's concerned, there's no reason to put on the brakes now.
BUENOS AIRES — Alberto Nisman, the prosecutor whose mysterious death has gripped Argentina, had drafted a request for the arrest of President
Cristina Fernández de Kirchner
, accusing her of trying to shield Iranian officials from responsibility in the 1994 bombing of a Jewish center here, the lead investigator into his death said Tuesday.
The
26-page document
, which was found in the garbage at Mr. Nisman's apartment, also requested the arrest of Héctor Timerman, Argentina's foreign minister. Both Mrs. Kirchner and Mr. Timerman have repeatedly denied Mr. Nisman's accusation that they
tried to reach a secret deal with Iran
to lift international arrest warrants for Iranian officials wanted in connection with the bombing.